アゲハ大作戦 - Mission Psychedelic -
date_range 10.03 (Sat) 23:00 to 06:00
grade PSYCHEDELIC TRANCE / TECHNO / HIP HOP / MIXTURE
label

ゆるふわギャング

HENTAI CAMERA MAN♡

Goa Gil

DISC JUNKEY

PROHECHT

AJ

KANOYA PROJECT

Kota

426h

Daijiro

HATTA

MISTER

RYOKAN OOOD

TAKU

DOT TV

ERIMIYA
JAPAN / KANTO
2-2-10 Shin-kiba, Koto-ku, Tokyo
03-5534-2525
At long last, the wait is over—the ageHa ARENA is back. Get ready for a new kind of party, where the worlds of hip hop and psy trance collid
At long last, the wait is over—the ageHa ARENA is back.
Get ready for a new kind of party, where the worlds of hip hop and psy trance collide to electrify the stagnating dance scene!

Commandeering the WATER stage is a party organizer hailed as an open-air psy trance legend, Green Magic. The PARK will be hosted by Akachochin, a techno-based party with an eclectic palette. As for the ISLAND stage, look forward to a special live stream of goa trance icon Goa Gil's sixty-ninth birthday event, presented by BrainBusters!

The ARENA—hosted by Disc Junkey and organized by Dance On The Planet—will be headlined by an all-new psy trance project comprised of Yurufuwa Gang, Hentai Camera Man, and You the Rock!

Make no mistake—this is a special a party set to awe and amaze. Don't miss the grand revival of Japan's biggest paradise of dance!



- We will be capping attendance in order to ensure ample social distancing.
- Please maintain a distance of 1 - 1.5m (3 - 5 ft.) between yourself and other guests.


To all staff, DJs, and guests:
- Those with a temperature over 37.5°C (99.5°F) will be denied entrance.
- Masks are required.
- Please regularly disinfect throughout the event.
- We will be taking down your contact details (full name, phone number, etc.)


* The most efficient way of processing your contact details is through the purchase of advance tickets, which will also speed up your entry to the club. Therefore, we strongly recommend you purchase a ticket ahead of time (note however, ticket quantity is limited - so act fast). Tickets are refundable until the day of the event. Any transfer fees incurred for refunds will be paid for by ageHa.


* Refer to the above link for our newly adopted safety measures and guidelines for event participants.
http://www.ageha.com/news/article/?id=4535

* Please be aware actions by the federal or municipal government may cause changes to the content of the event.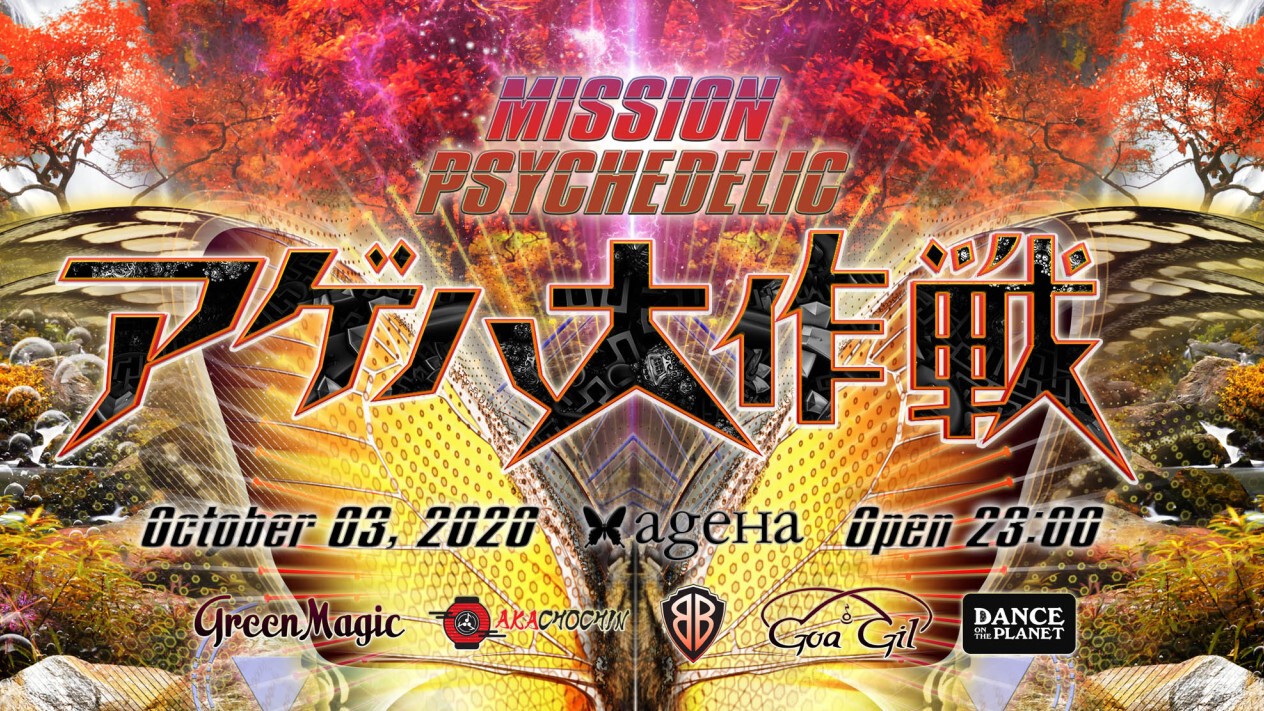 Supported by DANCE ON THE PLANET